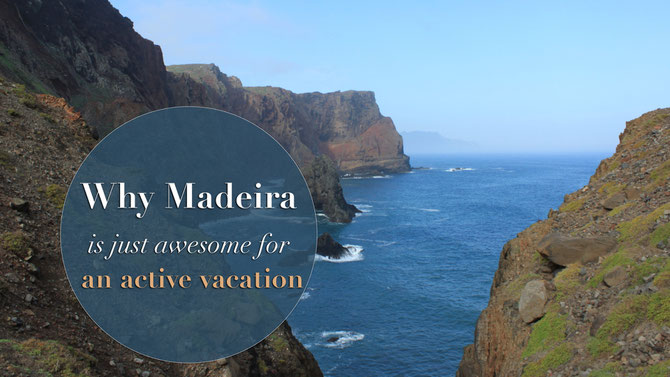 Madeira is an awesome and very unusual Portuguese island, located not so far away from its more famous neighbors the Canary Islands.  It's my most favorite island! The volcanic origin, cliffs, vegetation, mountains, food, people, ocean, weather — everything is just perfect there. 
Madeira is definitely not for those who are searching for a time off on the sunny beach. There are no beaches, actually… or at least not in its traditional sense. This island is perfect for anyone who loves active vacation, hiking, good food and mountains. Believe me, there are so many awesome things to do and to see on Madeira. It's impossible not to fall in love with it!
1. Rent a car and drive around the island… carefully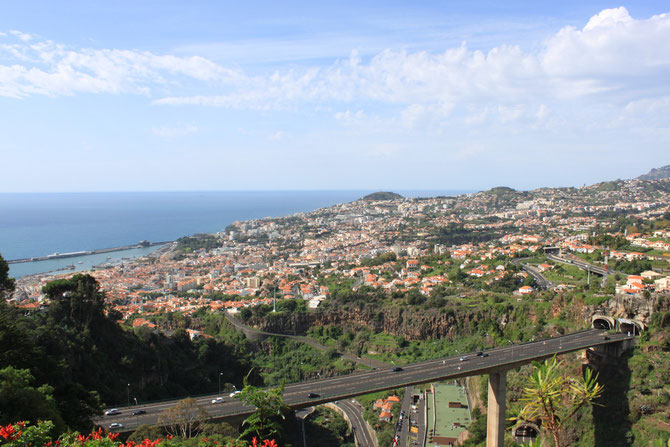 A car is really the best way to get around on Madeira. A vehicle gives you flexibility and access to the places, where no buses or tourist groups go and of course, you are much more independent than as a part of a tour. There are several car rentals directly at the airport and you can either book it in advance or just go for it on the spot.
Driving on Madeira is not super difficult. However, it is better if you have some driving experience and drive carefully all the time. Sharp turns, extreme hills, narrow streets and tunnels are forming together roads and infrastructure on the island. They used to have completely crazy roads going on cliffs before, but nowadays there are tunnels connecting the different parts of Madeira.
I personally had a couple of problems driving on Madeira, but that's because I had very little experience at this time. Nothing bad happened, but I had to roll back from a stiff hill couple of times. 
2. Do plane spotting
Funchal, or Madeira, airport had been before listed as one of the most dangerous airports in the world. The difficulties are connected to the cliffs and ocean around the airport, weather conditions and the length of the runway itself before. The runway has been extended twice and now is capable of accepting large aircrafts like Boeing 747s. However, these planes land there on a very rare occasion.
They still keep the airport in the dangerous list at least for Europe, but in my opinion, it's no reason not to go there. Specially trained pilots are mastering landings at any weather and passengers are always arrive and leave save.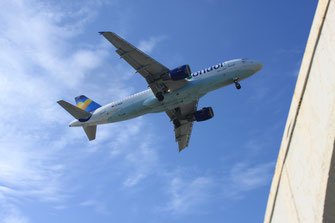 The coolest part about Funchal airport is that it offers one of the most spectacular plane-spotting possibilities in the world! You can watch them landing and taking off from over, under or even next to the runway.
I especially liked a little swimming spot just under the runway, where it seemed like only locals were hanging out. You can not only enjoy the ocean and the sun there, but also see huge planes landing or taking off just 30 meters above your head. Fantastic feeling. It is also a great opportunity to do plane spotting around and even under the airport.
3. Eat speciality fish with banana and other local foods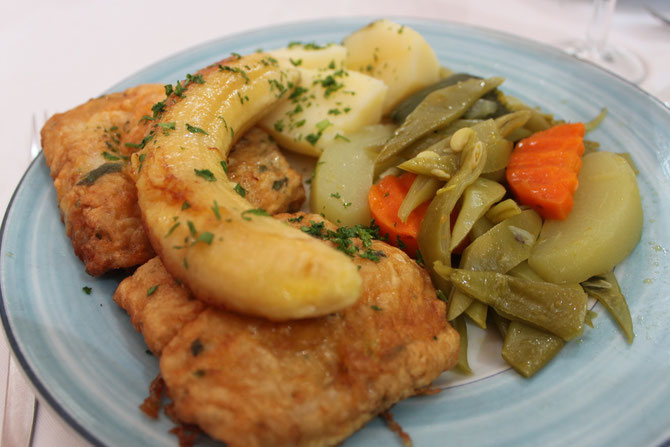 Black scabbard fish with roasted banana is Madeira's speciality and it is so delicious! Really. They usually serve it with seasonal vegetables, which makes the dish light but still filling. Try it when you are on Madeira — it is amazing.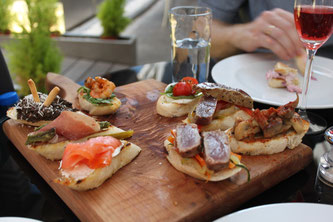 Even though you can find any food on the island, I do recommend eating seafood and fish there. Ask at the restaurant what from menu is cooked with local ingredients and enjoyed the freshness of the ocean.  And, of course, try local tapas — crostini, beautiful and delicious bites. Perfect on a hot day together with white wine or rose´.
4. Go hiking
It doesn't matter if you are experienced in hiking or would like to do it for the first time — Madeira has several amazing routes to offer for anyone from beginners to those who are more confident in their abilities. Descriptions for all of them are available online and you can look up the difficulty level and the approximate time you need for every route. 
While we were on Madeira we took the most hardcore hiking route on the island: from the top of second highest mountain Pico do Arieiro to the highest peak Pico Ruivo and back. It was really hard and took us almost the whole day. The stunning views on the way and satisfaction with what we've achieved were totally worth the pain we had next day in our legs :-D  
5. Take levada and forest walks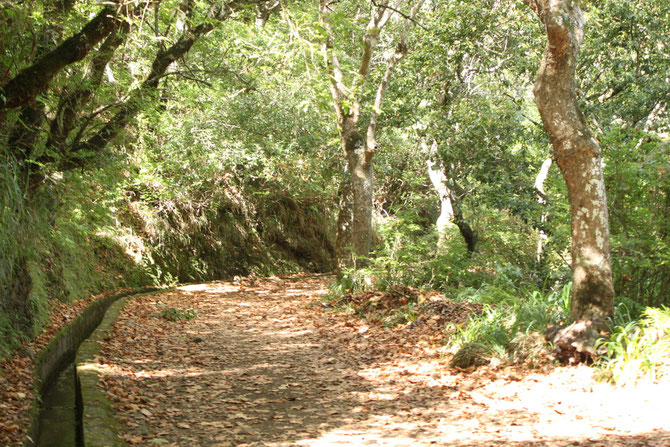 Forests on Madeira are amazing! When I walked there I felt like I was in a fantasy movie, like Lord of the Rings… Magical places with trees, waterfalls and stunning views. 
A walk along levadas, man-made channel to deliver sweet water from one part of the island to another. It's quite fascinating, especially if you know most of them were built more than a hundreds of years ago.  
6. Go to the botanical garden in Funchal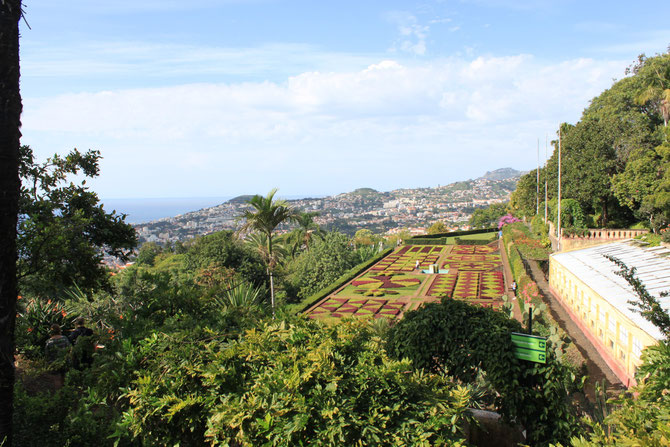 Madeira is famous for its unusual and very diverse vegetation. Many of the plants are hard to see anywhere else in the world. The botanical garden of Funchal offers a huge collection of different flowers, fruit trees and other plants. Unfortunately, these gardens are only accessible for a fee, but I think it's not that high (€3) and is worth it. 
It is also a great spot for some amazing pictures of Funchal with the ocean on the background.
It is also possible to take a cable car from Funchal to the garden and even higher, or buy the full package including the ride, the garden and some sightseeings, but I thought it was ridiculously expensive for what it is and have not done it :)
Flowers and plants in the botanical garden on Madeira
7. Try to swim, but don't expect a paradise beach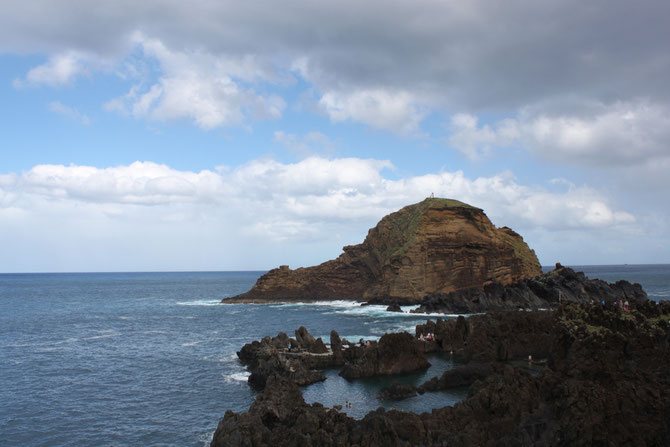 Madeira is not an island for a beach vacation, because there are simply no real beaches out there. There are stiff cliffs and access to water can be difficult or just dangerous sometimes. Santa Cruz is located not far from the airport and offers something like a beach. There is black (volcanic) sand, an easy access to water and some beach infrastructure, like showers and toilets. 

Another cool place to swim on Madeira is Porto Moniz, where there are natural pools with no stream among cliffs. It is a very fascinating place I wish I knew about before I got there! I didn't have my bikini with me, so I couldn't swim there. Well... next time! :)
If you wish a real day at the beach while staying on Madeira, you can take a day cruise to the neighboring island Porto Santo. It has a 8 km white sand shoreline and is perfect for beach relaxation.
8. Jog or take a walk on the shoreside in Funchal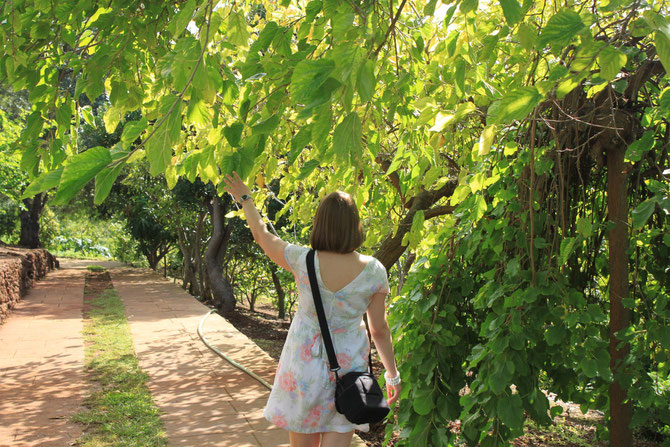 As I said in the very beginning, Madeira attracts a lot of active tourists. It's really common to see people jogging in Funchal along the ocean shore. If you are not a fan of sports, take a walk on the promenade and enjoy the view. There are also some shops and cafes on the way, where you can sit down and watch the busy island life.
9. Explore the east and west coasts of the island
They are so different, it's hard to believe it is actually one island! The east coast looks more like a Mars landscape, whereas the western part of Madeira is humid and full of vegetation. Both of the coasts are great for hiking or just talking a walk.
If you are driving by car, don't miss a chance to visit the smaller towns and villages around the island, look around streets and churches. You can stay there for lunch or dinner, because prices there are slightly lower than in Funchal. 
10. Go to the markets and enjoys fresh fruits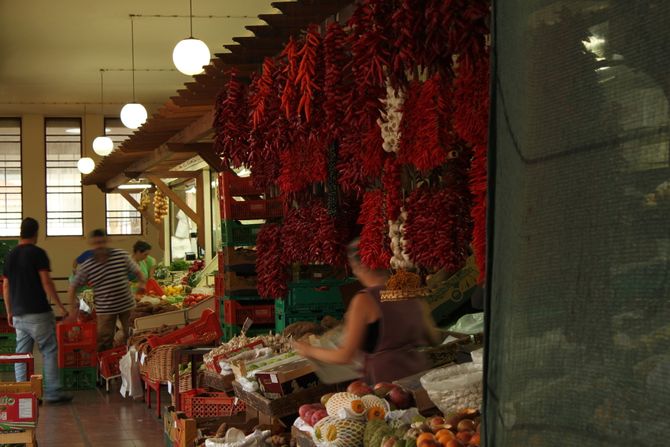 The market in Funchal offers a huge variety of fresh seasonal fruits and vegetables. They are so delicious! If you are not sure what you see in front of you, just ask one of the stand-owners and he or she will gladly give it to you to try for free. People are super nice there! :)
11. Go up to Monte and enjoy the view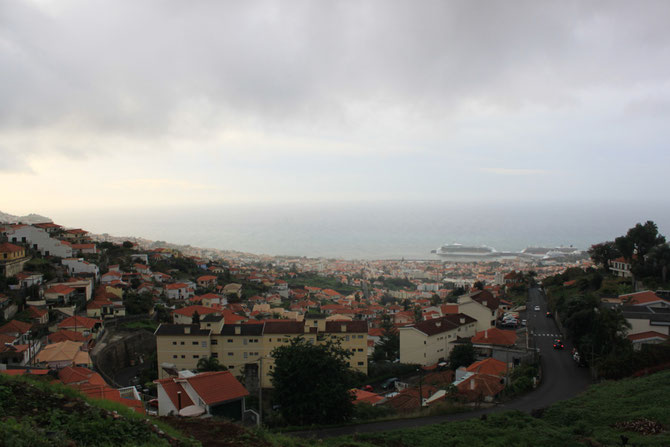 Monte is a part in Funchal, the capital of Madeira. The city itself is stretching up into the mountains from the coast line and Monte is on the top. There are some interesting places up there, including the White Church and other sightseeings. However, the most amazing part is the view from Monte. Great for pictures and just for long walks with a five star view.
Madeira is amazing for an active vacation with hiking, long walks along levadas, amazing foods and wines, sun and stunning, breathtaking views. I am so in love with this island and I hope to go back there soon. Are you planning vacation on Madeira? Let me know! I will be happy to answer your questions :)
---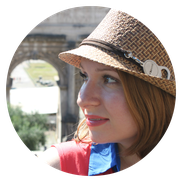 Hi, I am Maria, blogger and founder of Globalmary.com.
I was born and grew up in Russia, studied in Sweden and now live in Hamburg, my most favorite city in Germany. I travel a lot and write about places I've been to. I share my best travel tips and experience about what it means to live a global life!
---
Did you like this article? Share it!