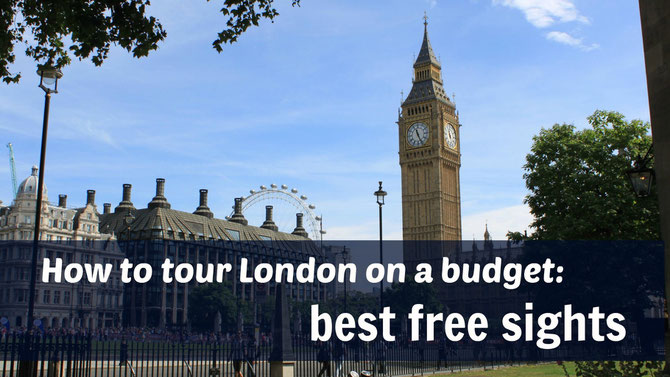 London is one of the most fascinating and vibrant cities in the world. It is definitely a place to be! What anyone who is visiting London for the first time will immediately notice is that it is a beautiful and busy, but also a very expensive city. There are a lot of cheap flights to London, but prices for accommodation, food and transportation are really high. A great thing about London is that some of the sights that tourists want to see are available for free! If you know where to go, you can discover amazing spots in London without paying a penny. How to see it all on a budget — check my list of cool things to do in London for free.
1. Visit museums in London free of charge
Yes, all major museums in London are for free! How awesome is that? I definitely recommend you to take your time and visit at least one of them. They have amazing collections and exhibitions about the history of our world. Believe me: these museums are not boring. The dimensions of exhibitions and the role of the objects in human history are just astonishing! 
I myself went to the British Museum and it was great. On my next trip to London I want to plan more time to visit other museums. The next ones in my list are the Natural History Museum and the National Gallery. The full list of free museums in London and more information about them, you can find on this website. You also might want to check for special events during your stay. The Night of Museums is an incredible happening and allows you to avoid crowds of school classes. 
Hint: London is a crowded city with a lot of tourists. When visiting free museums be prepared that you might need to stand in line for a while, or that museums themselves are going to be crowded. If you don't like crowds, check some of these not so crowded museums.
2. Walk along the Thames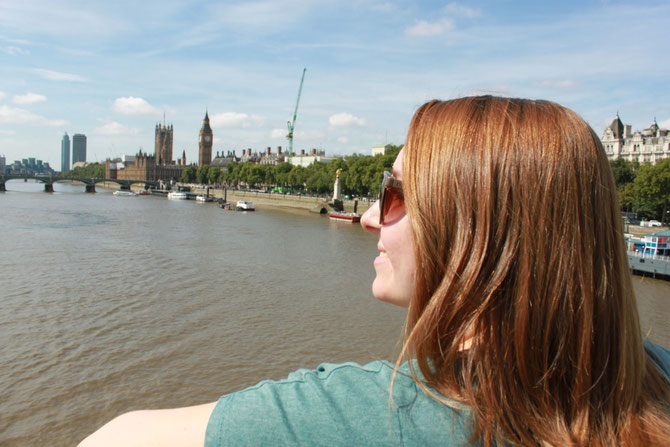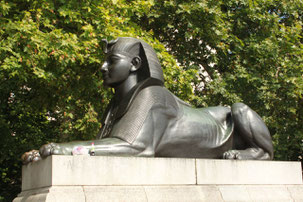 I really appreciated walking along the Thames. My departure point was The City of London and we walked by amazing buildings, Cleopatra's Needle with two sphinxes sitting next to it, London Eye, incredible bridges and, finally, we've arrived to the Palace of  Westminster. I know it's quite a walk, but I love exploring cities on foot, because this is when you see the life happening in front of you.
There is something what I didn't know about and missed on my visit to London. It is a great piece of art worth seeing. Twice a day when Thames has low tide, some mysterious figures appear from the water next to the Vauxhall Bridge. The Rising Tide is the name of the sculpture and it is there to show the dangers of climate change. Check out some images of this incredible installation. 
Hint: Do you like taking pictures? I have got amazing shots of Thames, London Eye and Houses of Parliament from the Golden Jubilee Bridge. 

3. Take pictures of the Palace of Westminster and the famous Big Ben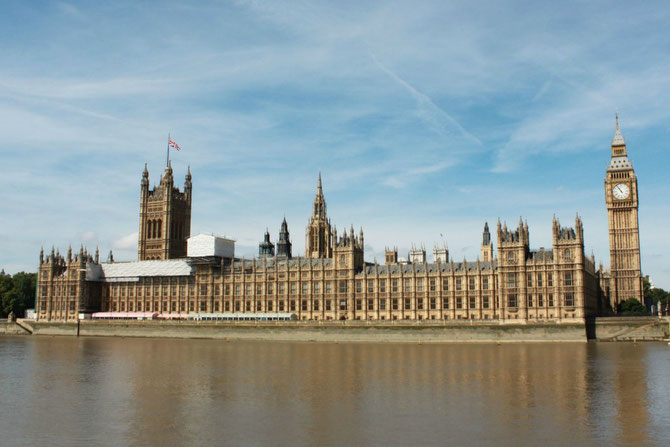 Be honest: when you come to London for the first time, this is what you want to visit. Anyone in the world would probably recognize London by its famous Palace of Westminster (Houses of Parliament) and Big Ben. They are something that pupils from all over the world see on a cover of their English books, when they start learning the language. Every documentary about London starts with a shot of this place. Guess what is on the covers of tour guide books about London? 
Palace of Westminster and Big Ben are definitely the symbols of London and a must visit. It's completely for free to take pictures of them and with them. I think I took around a hundred and fifty pictures there… Forgive me my sentiments, I was dreaming about visiting London for a very long time! 
4. Walk around the Westminster Abbey and go into the Dean's Yard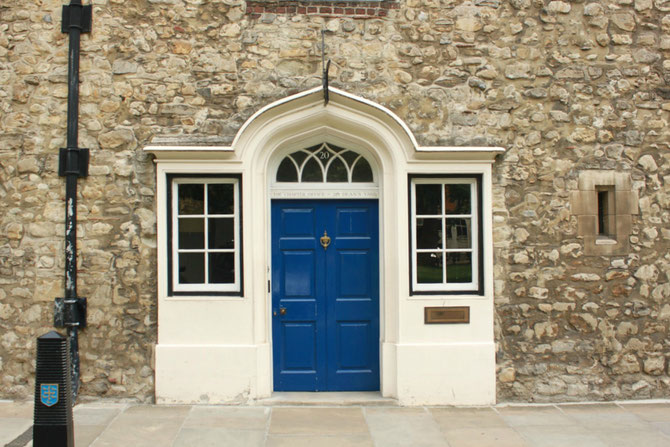 After you've taken enough selfies and pictures in front of The Elizabeth Tower (more known to the world as The Big Ben), head straight towards the the Westminster Abbey. Pass by the St. Margareth's Church, take some amazing shots of the famous tower and the London Eye together and head up straight to the Abbey. 
The entrance fee is £20, so if you want to skip it, I understand. Even if you don't go into the Westminster Abbey itself, don't miss the Dean's Yard. It's for free. If you face the entrance of the Westminster Abbey, the entrance to the Yard is going to be on your right. It is a very small and quiet courtyard in the heart of London. I liked its peacefulness and lovely architecture. 
5. Visit the incredible parks of London
London is a huge and very busy city. It's always in motion and it seems like it never sleeps. However, thanks to the amazing parks there are so many hideaway spots in London. Picnicking, jogging or just taking a walk in one of them is so pleasurable. I was so impressed by the neat lawns, extremely well taken care of bushes and flowers brought in order by park gardeners.
Fun fact: the deckchairs in Hyde Park and other parks in London are available for anyone to use, however, a fee applies. We didn't know that and we very surprised when a guy approached us and ask to pay £1,60 per hour. Only afterwards we noticed a sign with this information on it. What we also noticed is that some people use the chairs and leave when they see a guy in a bright vest approaching them. :) 
6. Take a trip to Greenwich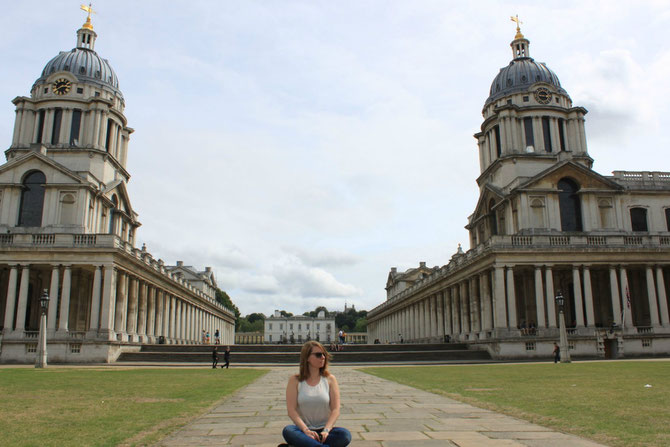 Located a bit outside of London's city center, Greenwich is an amazing place to visit. For those Marvel fans among you — you might know Greenwich from the movie Thor: The Dark World. Remember when in the end the killer ship is landing there and Thor kicks the villain's ass? All others, probably, know Greenwich as prime meridian (0 longitude). 
It's a very cool place with a University campus, Maritime Museum (entrance free), park and two amazing buildings of West and East. Sitting in between them just right on the line, defining Greenwich Meridian is so cool! I highly recommend going there, when visiting London.
7. Explore the surroundings of Buckingham Palace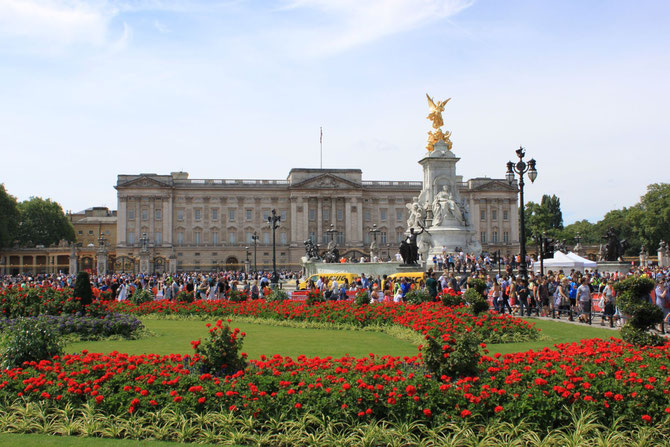 The famous home of the Queen is actually not open to tourists all year long. The only chance is in August and beginning of September, when they open visitors rooms for a price of £22. What you don't need to pay for is taking pictures of the palace and it's famous guards. Don't try to put your hands and camera through the fence to get a better shot — they'll scream at you. 

I have visited London in August and decided to go inside of Buckingham Palace. It was interesting, but I wasn't super impressed. If you are not a huge fan of the British Monarchy and want to save some money for other things in London, you might want to skip the palace. 
8. Enjoy London's city centre hot spots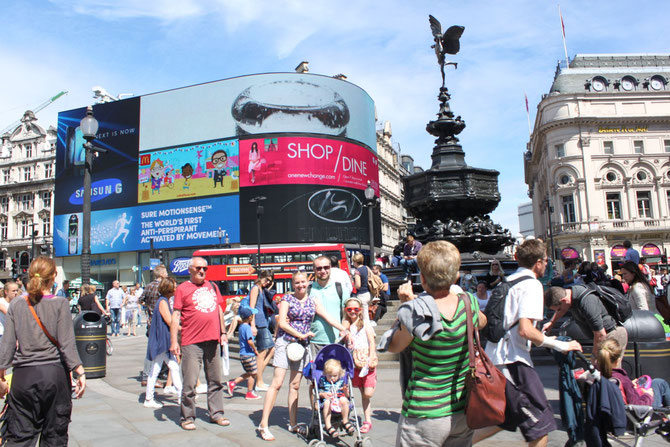 And be prepared to meet a lot of fellow tourists there. Although it is really a lot of people, it's not as bad as you might imagine it. Crowds belong to the incredible rhythm of London and if you are not used to it, you might feel not very comfortable in the beginning. However, you'll get used to it quickly and the magic of London will take over. So, what are the famous hot spots of the city that you can visit for free?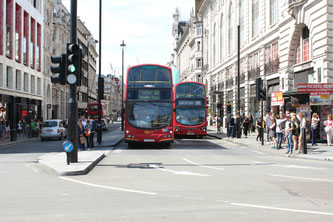 Piccadilly Circus 
I honestly thought that Piccadilly Circus was much bigger! In fact it is rather small and just packed with people at day and night. If you want a break from all the walking, sit on the fountain and watch London life happening around you. 
10 Downing Street
Unfortunately, if you want to see the home of the British prime ministers, you'll have to stand on a distance and watch through the fence. For security reasons, there is no public access to the area. So, when you see in movies that the prime minister arrives to his house and there is a crowd of people standing just in front of it, know it's nonsense :)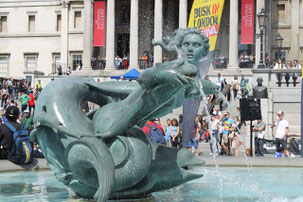 Trafalgar Square
It is a beautiful spot with fountains, museum buildings and beautiful houses on the other side of the square. From all the famous spots of London, this, probably, is my most favorite. 
Soho and Oxford Street
Bars, restaurants, shops and cafes in small cute buildings — Soho is pretty, cozy and tasty. You can, of course, just walk through there and take some pictures for free, but not checking out at least one of the trending places there would be a crime! Well, sort of :)
9. Pay a visit to Her Majesty's Horse Guards
If you walk down Whitehall in the direction of Trafalgar Square, you will be able to see the Horse Guards of Her Majesty. Changing of the Horse Guards does not attract as many tourists as the one at Buckingham Palace, so you might want to check it instead. 11:00 o'clock on weekdays and 10:00 o'clock on Sundays. Oh yes, and don't touch the horses — they bite!

10. Walk across Tower Bridge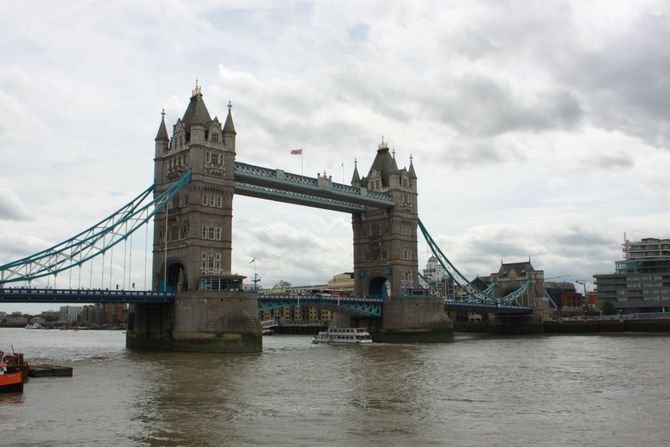 Colorful, famous and incredibly beautiful construction of the bridge is a real tourist magnet. I was told, however, that many tourists think that it is called London Bridge. I guess this confusion comes from the fact that this bridge is the most famous one to the foreign public. However, since it leads directly to the Tower of London, they know they were wrong — the latest after being there. 
What else?
London is full of different free events: sport competitions, street music, exhibitions and so on. You don't even need to search for them — most of them are happening right in the city centre or around famous sightseeing spots and squares. When I was in London I got a chance to cheer for the participants of the Prudential RideLondon. It was amazing! And free of charge :)
I also loved all the different markets in London. They offer a great variety of stuff to buy as souvenirs. I really liked the Portobello Market with its cute houses and small shops.  
Did I like London? I loved it! It made me a bit tired, but just because I was trying to see everything there. Take your time and explore the city your way. I will be happy if you save some pounds with my tips and treat yourself to a nice restaurant or theatre experience in London.  
---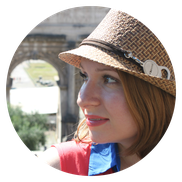 Hi, I am Maria, blogger and founder of Globalmary.com.
I was born and grew up in Russia, studied in Sweden and now live in Hamburg, my most favorite city in Germany. I travel a lot and write about places I've been to. I share my best travel tips and experience about what it means to live a global life!
---
Did you like this article? Share it!