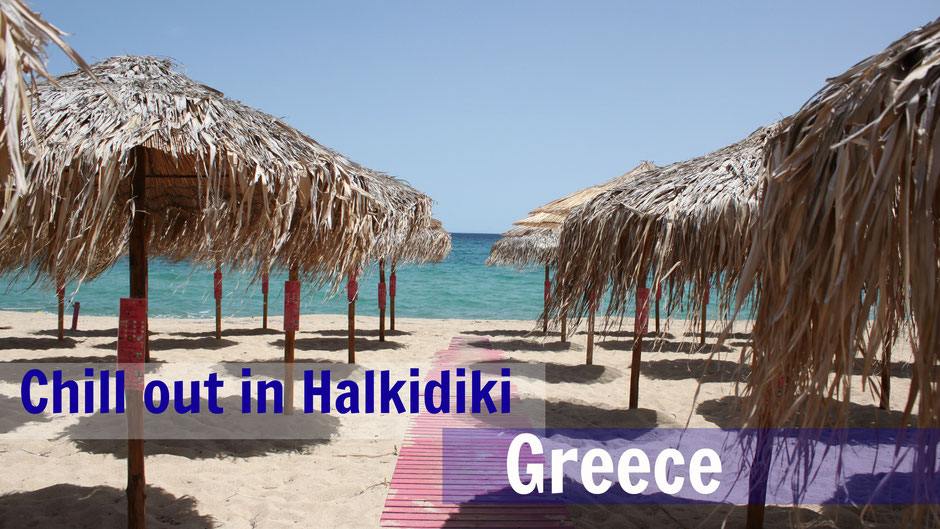 Halkidiki, also spelled Chalkidiki, is a peninsula in Northern Greece. It is located not far from Thessaloniki on the Aegean Sea and consists of  three so-called "fingers": Kassandra, Sithonia and Athos. It is a great vacation destination, which is, in my opinion, overlooked by some even experienced travelers. It seems that the gorgeous Greek islands are much more popular and there is relatively little known about the area of Halkidiki. If you are wondering what is Halkidiki like, read on.
The area has amazing beaches, delicious food, beautiful sunsets and amazing locals who welcome every guest. I have spent five fantastic days there and I believe that this is an experience you should also have! Here are the ten amazing reasons on why you should spend your next holiday in Halkidiki, and some ideas about what to do during your visit.
1. Amazing beaches in Halkidiki and the Aegean Sea
If you are into a beach vacation, you will love the area. If you are not that much of a beach person, you will love it anyways! The sea is clean and warm, and the colour of the water is incredible: turquoise, blue, green — I can't even find the right words to describe these amazing tones. The sand is clean and pleasant. The sky is blue and the sun is so warm. This is really how many people imagine their perfect beach vacation! 
Kassandra, the first "finger" is considered to be the most touristic of all three and is famous for its incredible resorts. I myself had a chance to explore the second "finger" — Sithonia and I just loved it. Since it is a bit less touristy, prices on Sithonia are a bit lower, so it's a good thing to keep in mind when booking a trip. The last of three is Athos and it is not a place for a beach vacation at all. Why? We'll come to that later.
The high season in Halkidiki is summer, but consider visiting in May or September – the water is already / still warm, the sun is nice, and there are no crowds of tourists. In these months it can happen that you will have the whole beach for yourself – just like it happened to me. I felt really special! 
2. Visit beautiful historical villages in Halkidiki
How do you imagine Greece if you have never been there? I guess, we all have some kind of stereotypes on our mind, based on what we have seen on TV, in books and on the Internet. I had thought that the colours of Greece were somewhat monotone and cold — white, grey, blue. I was really wrong, and I am happy to admit it! We drove through the villages around Halkidiki and I just loved the colours and the atmosphere there.
I have a little obsession with beautiful doors, windows and cats, when I travel, and in Greece there are plenty of them to photograph. I had my fun!
If you are not sure to which place or village to go, just ask the locals and they will be really happy to point you to some not so touristy places. When we got lost on our way to Vourvourou, it happened to us and the people were so friendly and helpful. We just adored the little village in the mountains that we came across. 
3. Mountains and forests in Halkidiki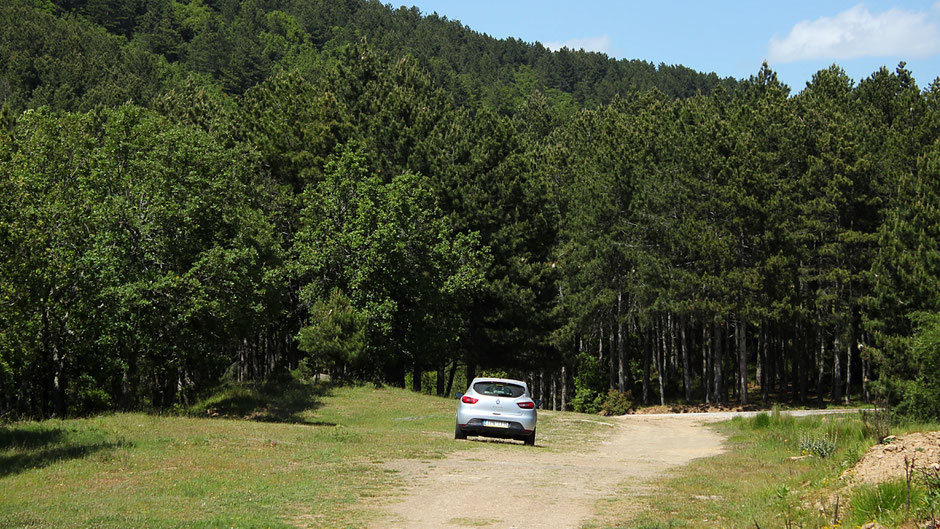 Yes, that's right: there are mountains and forests in this part of Greece. I guess you expected mountains. But forests? Really tall, green pine trees are covering hills in this part of the country. They are great to save you from the heat during high season, but also offer some very nice routes for long walks and hikes. There is so much more to do in Halkidiki, than just chilling on the beach.
4. Controversial Mt. Athos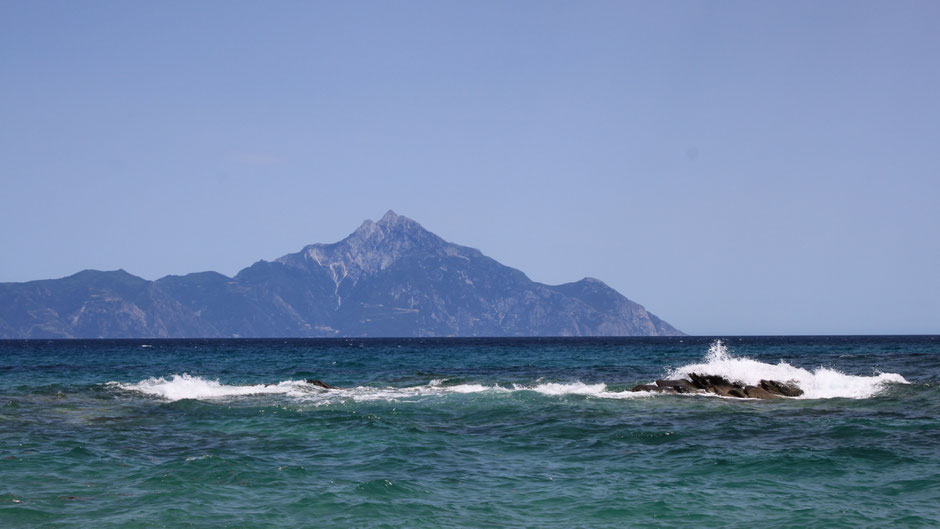 And now we are coming to the point, why there are no beaches on the third "finger" or peninsula. Mt. Athos is an important sacred place for Orthodox believers. There are a lot of monasteries that are located all around the mountain, and the access to this place is strictly restricted by a thousand-year-old tradition. Even though, geographically and politically they are part of Greece, this place is considered autonomous, and they are free to set their own rules. 
The population consists of monks, who live, work and pray there. The access for outsiders is restricted: females cannot visit at all, and the males need a special permission for visiting the area. They let only a hundred Orthodox believers and ten of non-orthodox believe per day on the territory. The closest to the holy mountain a woman can get is by taking a boat tour and swimming around on a distance not closer than one kilometre.
We can argue about the rights and equity in the modern world, but monks relate to the tradition that is more than a thousand years old, and it's useless to argue with them anyways. 
5. Food and local wines
The food is so fresh and delicious! I had the feeling that the vegetables have just arrived from the garden. And believe me, I know what I am talking about – I grew up having a garden of my own. I am a big fan of aubergines and Halkidiki was my aubergine paradise: grilled, roasted, mashed, with cheese or herbs, moussaka — I tried them all!
The region also has a great variety of fresh fish and seafood to offer, and, of course, the traditional meat dishes. The best thing is, though, the Greek starters. You can order many different small dishes and slowly enjoy them with some amazing local wine. When dining we have usually asked for a recommendation of a local wine to go with our food, and it has always been a great choice. The Greek wines are light and refreshing, perfect for warm evenings and their delicious food.
If you like one of the ones and want to take it back home, make sure to either ask your waiter to write down the name of the wine, or take a picture of the bottle. I guarantee you that you won't be able to remember the Greek names of wines. So, when you stand in a supermarket on your last day, just before the flight, these notes can come in really handy. 
6. The friendliness and hospitality of locals
Do you know that they say that people in the Southern countries are really welcoming and hospitable? That's definitely so true for Greece! It all started with a friendly and helpful lady at the car rental service at the airport. Then it continued with a local guy at a random bar who really took his time to search for a map of local roads when we got lost and our navigation didn't work. He didn't speak English, just knew some words, but he did his best to help us out and pointed us in the right direction. At the hotel where we stayed we got a free upgrade to a much nicer room, just because it was free and the friendly manager talked to us during breakfast. We always got so many extras when eating out: complimentary desserts, free shots, etc. 
I can continue this list forever, really. My point is that people are very friendly, they smile and try to talk to you and they want to make you feel comfortable in their country. They really want you to enjoy and have a great time! And, of course, they hope that you will share your positive experience with your friends and family, just like I do now. 
I think that Greece is wonderful, and the people of Greece have played a huge role in forming this impression of mine. 
7. It is easy to get to Halkidiki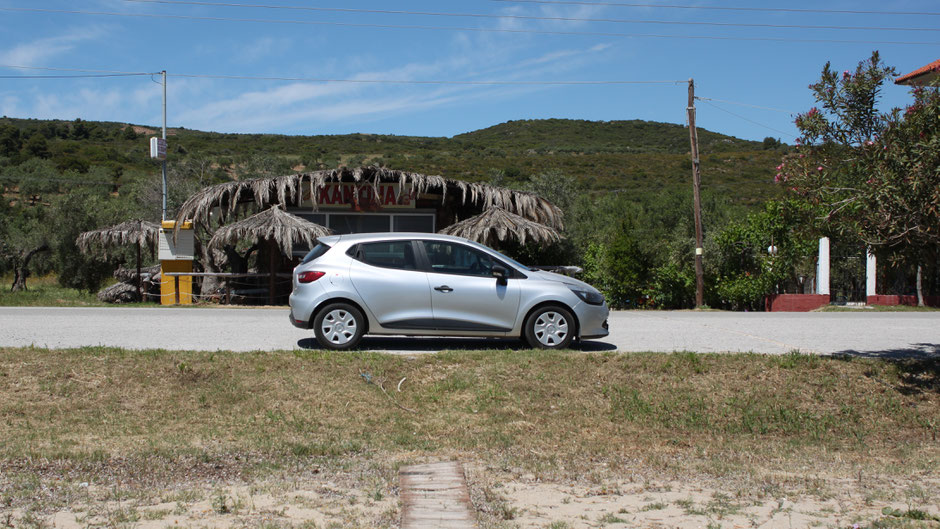 My trip to Greece was a surprise trip, so I had no idea where I was going till I got to the gate at the airport. I was told, though, that it was a 2,5 hour flight from Hamburg, so out of my guesses I scratched Greece immediately, because I knew that to reach Athens or Greek island you need three to four hours in flight. 
To my surprise the flight to Thessaloniki was exactly 2,5 hours! Halkidiki is about 75 kilometres away from the city, so it is really easy and fast to reach it by car. The roads are quite good and free, so no extra expenses. And even though I would be happy to recommend you some other ways to travel there, It looks like a car is the best way to do it. It gives you a lot freedom and flexibility, of course, but if you don't drive, you can also try to take a bus.
8. Prices you can afford
I had an impression that Thessaloniki and Halkidiki were really not expensive. It definitely depends on the way you prefer to travel, but if you are on a budget, Greece is a great place to go, especially Halkidiki. The place where we stayed is called Vourvourou, and it was great in all regards, but especially prices made us happy.
I have heard from locals in Halkidiki, the best time to combine amazing sun, warm sea and low prices is to avoid the high season, and go in September. The weather is still great, but the main wave of vacationers is gone, so prices for hotels and car rentals drop.
9. These sunsets in Halkidiki...
Just imagine: you sit at a restaurant on a beach, you just had some amazing traditional food, you are slowly drinking your delicious wine and watching the sun steadily moving towards the horizon. Sunsets are magical in Halkidiki. The colors around you become warm and tender, and all you do is relax. It is an amazing feeling.
10. The chill out
Halkidiki is a perfect place to relax and just chill out. Usually, I am not a big fan of spending my trips just on the beach, and I didn't have to in Halkidiki, because there is so much to see. But I must say I really enjoyed the time on the beach there.  I sipped cocktails, swam, read a lot and just chilled in the sun. If I could relax there, you will be able too. ;)
---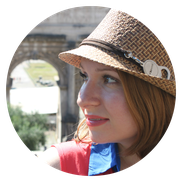 Hi, I am Maria, blogger and founder of Globalmary.com.
I was born and grew up in Russia, studied in Sweden and now live in Hamburg, my most favorite city in Germany. I travel a lot and write about places I've been to. I share my best travel tips and experience about what it means to live a global life!
---
Did you like this article? Share it!